Raising Funds and Awareness
A great article about a UK group who hopped on a bouncy-ball, scooted and rode bikes approximately 44 miles (from London to Brighton) to raise money for fistula programs in Tanzania came across the wire today. While I can't imagine bouncing for a city block, much less dozens of miles, it reminded me of how limitless the options for raising funds and awareness truly are. As the holidays draw...
7 tags
News From Niger!
After several days of travel (and a couple of misplaced bags), our team has arrived at the new Danja Fistula Center in Niger and the news is good! There are about 20 surgeries scheduled for this week as well as a number of post-operative check-ins with our past patients. While some of the women who have shown up at the facility can't be fit into the schedule for this trip, they either will be...
6 tags
The Challenges (and Rewards) of Providing Free...
Yesterday, The New York Times published an interesting piece, In Sierra Leone, New Hope for Children and Pregnant Women, exploring the effects of the country's new policy providing free health care for pregnant women and children. The Times writes, "By waiving the requirement for payments — which sometimes amount to hundreds of dollars and clearly represent the main barrier to using health...
6 tags
New Report Finds Maternal Health Care Desperately...
  Findings from the United Nations' recently released report The State of World's Midwifery 2011: Delivering Health, Saving Lives are as sobering as might be expected: to fully meet the needs of women around the world, we need 350,000 more skilled midwives (112,000 in the neediest 38 countries surveyed). The report's analysis of the maternal health situation in Niger, home to the Worldwide...
Women with fistula discriminated against in South... →
Daily Nation: - News |Medical students shun... →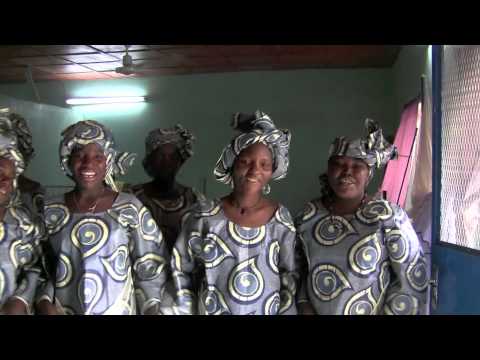 Beyond Flowers for Mom - NYTimes.com →
In a few days Americans will celebrate Mother's Day with roses, chocolates and fine dinners, inducing warm and fuzzy feelings all around. But, in addition, I'll bet helping mothers less fortunate would also render any mom giddy…
Mother's Day Gifts to Help Nonprofits →
Mother's Day is right around the corner and, if you're like me, the gift options are a little limited for someone who has a house – and closet – stuffed to the brim. Every year, I try to find something for my mom that not only has she not considered (or bought for herself) but, in some way, serves to honor or assist the causes she cares about. Here are some gift ideas I've come across that...
Average Height Falls for Very Poor Women in Africa... →
The average height of very poor women in some developing countries has shrunk in recent decades, according to a new study by Harvard researchers. Height is a reliable indicator of childhood nutrition, disease and poverty. Average heights have declined among women in 14 African countries, the study found, and stagnated in 21 more in Africa and South America. That suggests, the authors said,...
"Many persons have a wrong idea of what constitutes true happiness. It is not..."
– Helen Keller
Clinic gives Nigerian women new lives →
JAHUN, Nigeria — At age 17, Amina spent four days in labor in a remote village in northern Nigeria. Her baby died and Amina, of the semi-nomadic Fulani people, was left with a terrible injury that caused her to leak urine constantly. Ashamed of her condition, she spent the next 16 years a virtual recluse at her parents' home, interacting only with her immediate family of nine people. "They...
Vast Majority of Stillbirths Found in Developing... →
According to a special series in the medical journal The Lancet presented in New York Wednesday at the U.N. children's agency UNICEF, over 2.6 million stillbirths occur worldwide annually, affecting mostly African and Asian women who lack proper access to health care and facilities. "We need to be more aware," Dr. Ruth Fretts, a stillbirth expert and assistant professor at...
What I Want You to Know: The Fistula Epidemic |... →
"I want you to know about an epidemic called fistula. Not because it's something that I am facing myself; I only became aware of it this year. But once you know, if you are like me, you will carry this story of heart break and tell it with passion."
: Congo is the most dangerous place on earth to be... →
climbingmtlyell: The violence has to stop. Rape is being used as a tactic of war, a way to destroy women and their families. The testimonies are some of the most disgusting and horrifying things that I have ever read. You can read some of them here and here. Both links start with letters from Eve Ensler,…
the scarlet woman: Body talk: fistulae →
thescarletwoman: Those of you who've been following for quite a while know that I'm pretty invested in learning and talking about sexual disorders that affect women, and through the many posts on tumblr today on feminist issues I've learned about something I'd never heard of before: fistulae! What is a fistula?…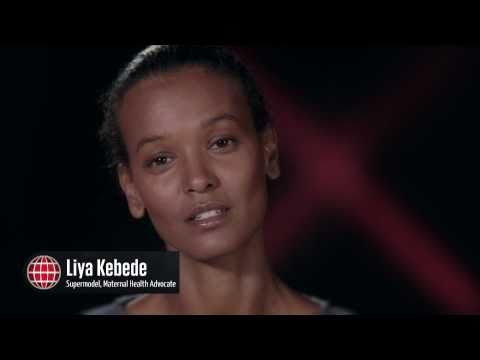 New blog post: Hard at Work →
Man or woman, I might tell how I like you, but cannot, And might tell what it is in me and what it is in you, but cannot, And might tell that pining I have, that pulse of my nights and days. Behold, I do not give lectures or a little charity, When I give I give myself. - Walt Whitman, Song of Myself